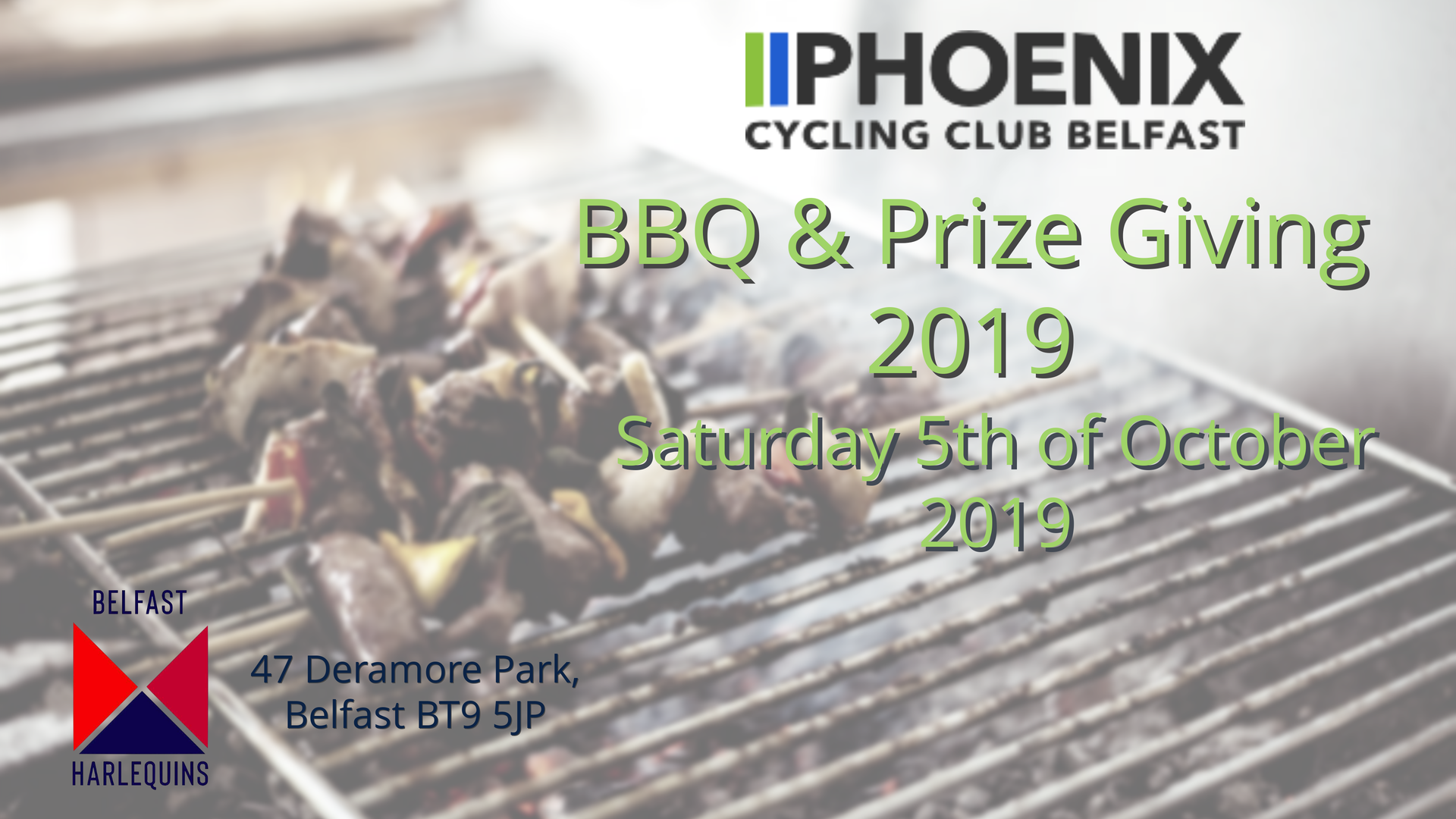 Phoenix Club BBQ & Prize Giving 2019
This year our Phoenix Club BBQ and Prize Giving for the 2019 Season will take place at the Harlequins Rugby Club, 47 Deramore Park, Belfast BT9 5JP on the 5th of October 2019.
Time: 7pm arrival for a 7:30pm start
There will be an informal BBQ, Prize Giving and of course a Party/Boogie with a DJ provided!
The Cost is £7.00 and will include a FREE Phoenix Bottle.
Children will be charged £5.00 and payment for them will be collected the night.
Payment to be made via PayPal to phoenixcc.doyle@btinternet.com.
When purchasing tickets on PayPal members need to mark it as Payment to friends and family, otherwise we incur a charge.
Any special Dietary Requirements can be entered in the "Notes" box. Please see picture below for PayPal instructions.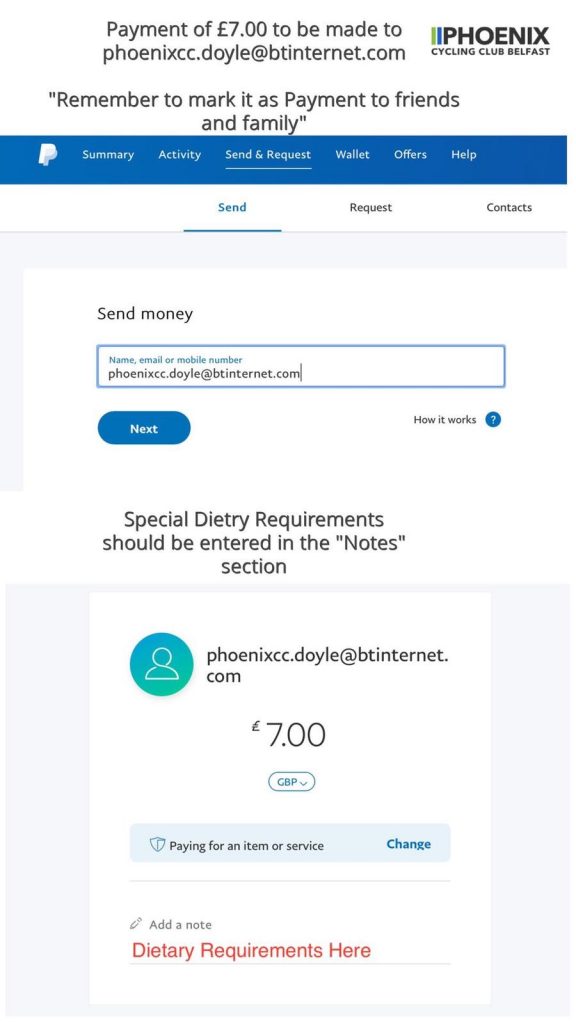 22nd August 2019
by Adam Callaghan