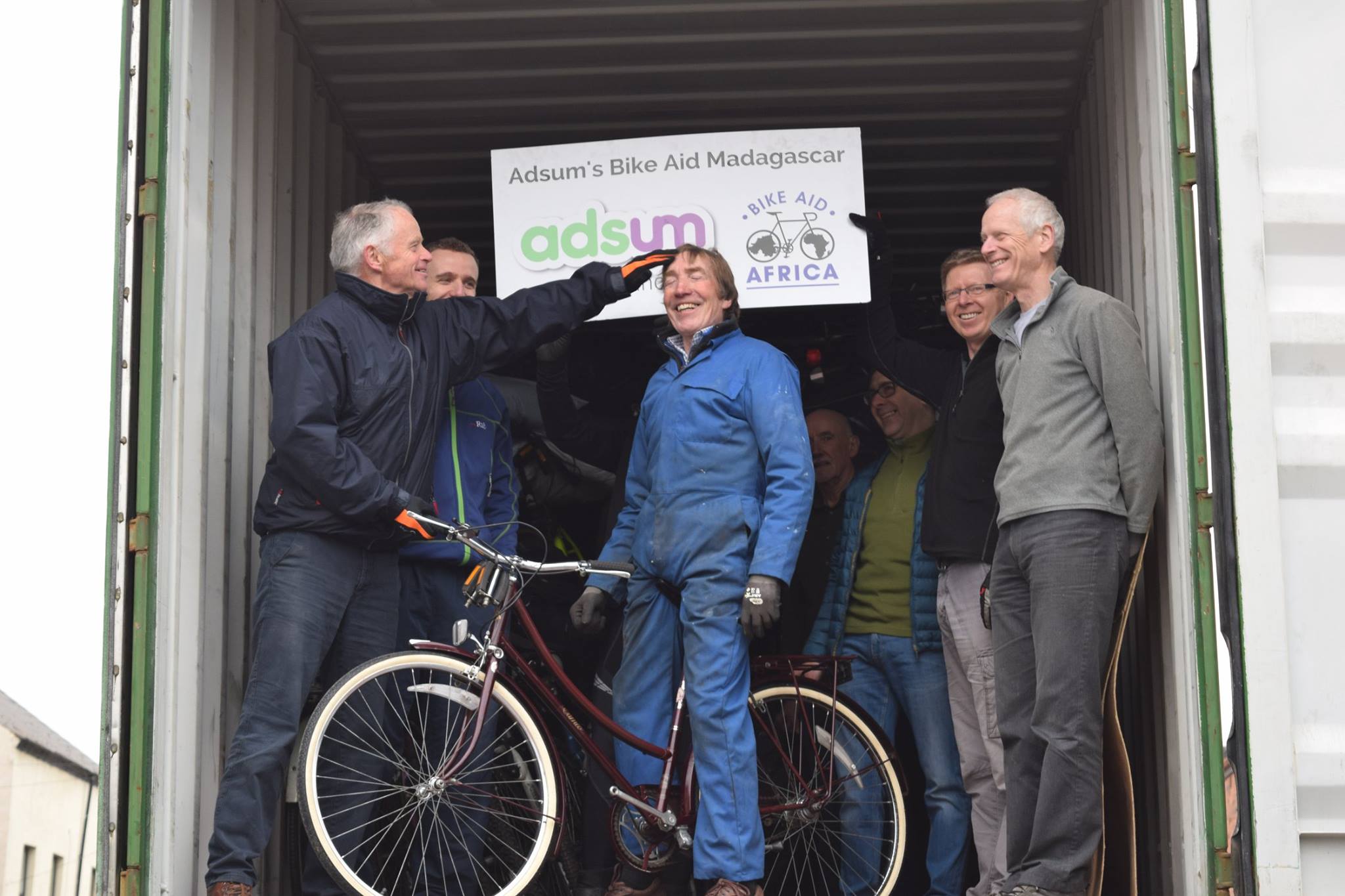 Bike Aid Africa
Bike Aid Africa has been running since 2008, with a 2 year break; it was set up and managed by 2 phoenix members and we depend on those club cyclists who help us in the workshop. We are a voluntary project that collects old bicycles and parts, given as donations. We fix them up and send them off to Africa, currently Madagascar where they get used by aid workers, teachers, health workers and individuals working on projects run by our parent charity Adsum.
Why Madagascar? It is a large island (bigger than the British Isles), with a population of 27 million and is one of the poorest regions on earth in terms of life expectancy, infant mortality, water quality, education etc etc. The Adsum Foundation (see Facebook) have several projects there and the bicycles are distributed through these projects.
We repair the bikes in our premises in Sunnyside St and are always looking for donations, particularly adult MTB/hybrid type bikes. We sometimes sell off narrow tyred bikes (racers etc) and kids bikes so that we can buy spares – tools, cables, chains, brake pads etc.
We are also keen to get more volunteers, so if you can spare and hour or two per week, then contact me Brendan McCartan on 07788 108 727.
This year we have sent out nearly 700 bicycles and 3 full rooms of clothing. These donations will help transform the lives of some individuals and communities as they provide locals wih means to reach workplaces, marketplaces, schools, hospitals and much more.
So we greatly appreciate all your donations and are always looking for serviceable bikes AND more volunteers.
28th September 2018
by Jerry Staple