We are one of the oldest cycling clubs in the British Isles. Learn more about our 60-year history.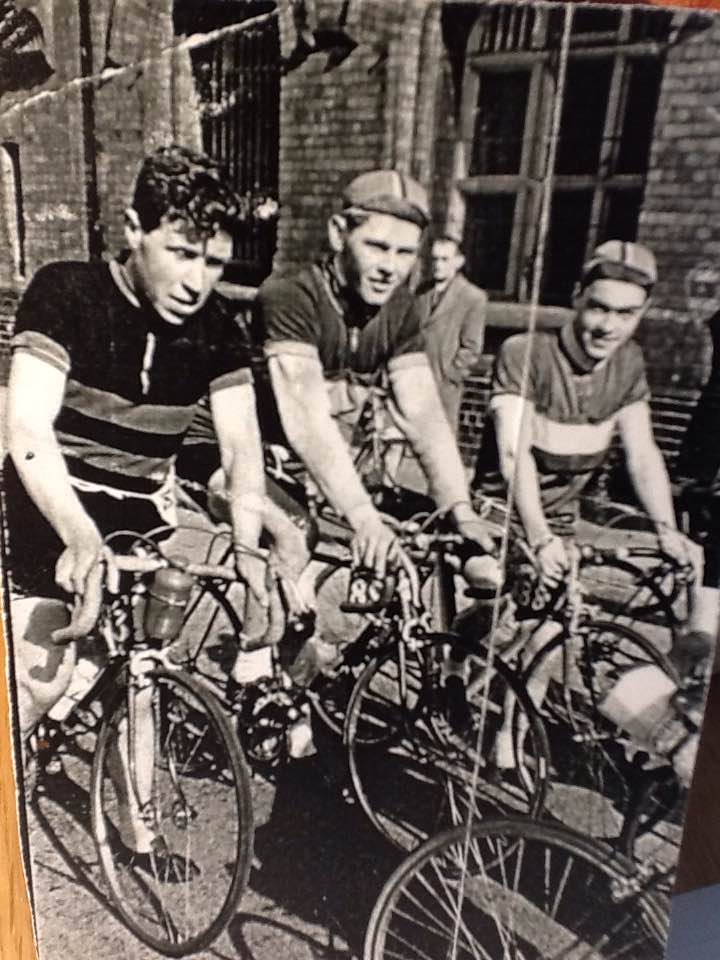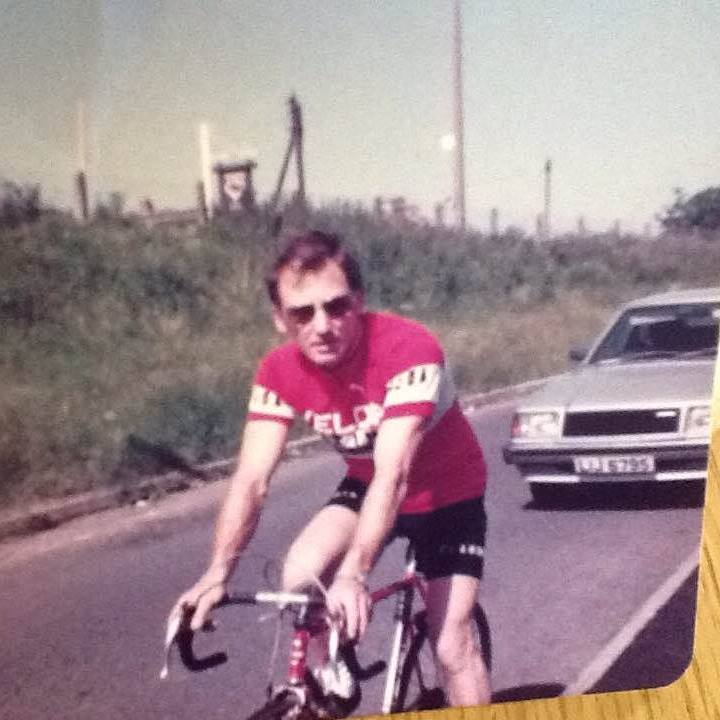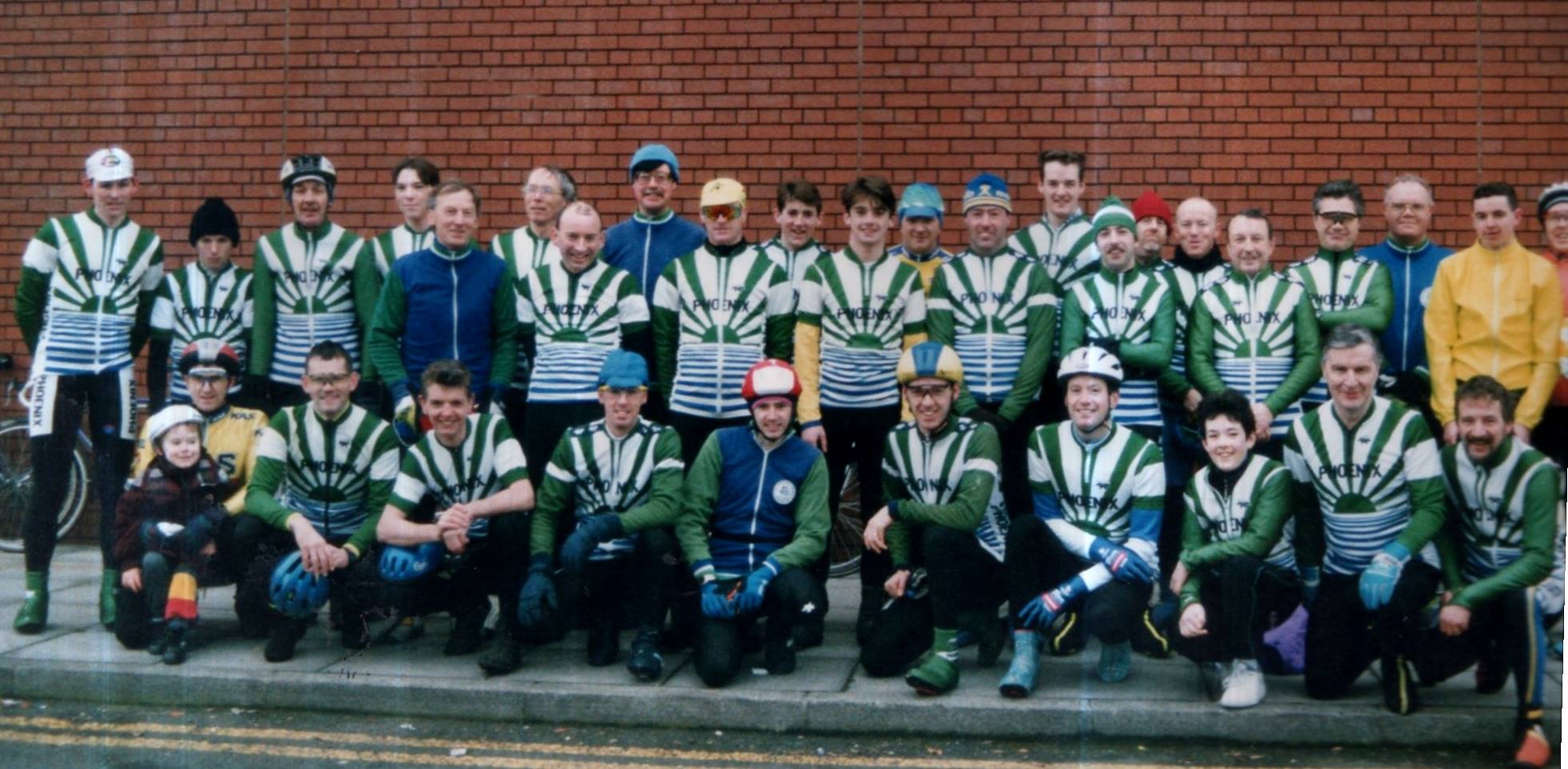 1951
St Gabriel's CC started as the cycling branch of St Gabriel's Youth Club in Holy Cross Parish, Ardoyne, Belfast.  It was a male club, average age 15-16 (apart from the club leaders, in particular Billy O'Neill).  Ladies became members much later and have made a great contribution to the life of the club ever since.
1951-55
Activities consisted of Sunday runs (11 a.m. – 6 p.m. and later). In July camping weekends were extended to one or two weeks touring in Ireland. When the camping season finished winter Sunday runs alternated with weekend Youth Hostelling.
1955-86
To facilitate members who wished to race, the club affiliated to the recognised licencing body, Northern Ireland Cycling Federation (NICF).
Club racing commenced and some members ventured into the weekly open time trials (Saturdays only!) and track racing in the Tuesday Track League at Orangefield. Club colours were purple and gold.
Road racing was introduced in 1956 with some members taking part in the open massed-start races. These were uncategorised and non-handicap events of 70-80+ miles. (Most entrants would have been "cannon fodder" and raced for the love of it.) Eamon Burns was our best rider in those early days.
In 1968 the club name was changed to Phoenix Cycling Club and the colours to blue/green/white. These colours, in various combinations, remain to this day.
1986-88
Under pressure from the world cycling authority (UCI), unification meetings (tri-partite) took place between the three Irish bodies, NICF, CRE (Coras Rothiocht na hEireann) and the NCA (National Cycling Association). Some progress was made, and the CRE and NCA amalgamated and in 1988.  Sixteen of the twenty-two NICF clubs joined together to form Ulster Cycling Federation (UCF) as the northern region of the Irish Cycling Federation.
(The remaining six NICF clubs remained affiliated to the British Cycling Federation. Some years later these clubs joined the others and the sport has flourished ever since.)
1988 onwards
Phoenix continued to grow to became one of the largest clubs in Ireland and has successfully promoted many prestigious events, racing and leisure.
Racing members have done us proud, representing Northern Ireland and Ireland in many Empire/Commonwealth/Olympic Games and World Championships. On the local scene, we have had winners in Ulster and Irish Championships, The Ras and many other important races.
While racing, event promotion etc. have kept the club's reputation high, its heart has always been in touring, day runs, weekends, local and foreign tours. In particular, we have always been known as novice-friendly, looking after beginners and mature people rediscovering cycling.
Long may it continue!
Billy Smyth RIP
December 2017
Recommended Reading:
Book: "Before Lycra" by Billy Smyth