Women On Wheels
Women on Wheels is a Cycling Ulster initiative to encourage more women to get on their bikes by providing a friendly and fun training programme. It follows Cycling Irelands Bike for Life programme that's designed to assist riders who want to develop their knowledge, skill and fitness on a bike. Training sessions take place 2-3 times per week with the goal of completing a 40 mile cycle in Co Armagh on Saturday 3rd Aug 2019.
Phoenix Cycling Club are delighted to be the Women On Wheels Affiliated Club in Co. Antrim. Three of our Members are involved as Leaders and have provided a bit of a background on their Cycling Histories.
Gillian Steele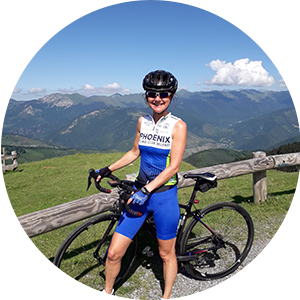 I'm a relative late comer to cycling having started in 2010 after years as an intermittent gym bunny and confirmed avoider of any outdoors sports activities. My husband's mid life crisis involved a bike and lycra and when he started cycling with a group of our friends to Killyleagh for coffee and scones I didn't want to miss out. I got a bike through the cycle to work scheme and joined Phoenix and never looked back. I was fortunate enough to be supported within their C group for several years before moving up to the B group. I am not a racer and never will be but cycling with a club doesn't have to be about racing and competing. I have gained so much in terms of physical and mental well being, made great friends, seen parts of Northern Ireland that I never new existed and become an expert on the best coffee shops within a 30 mile radius of Belfast. I would love to help other women get involved in cycling and enjoy it as much as I do. I see the WOW programme as a way of breaking through a lot of the barriers that prevent women from both cycling in general and getting involved in club cycling.
Julie Rea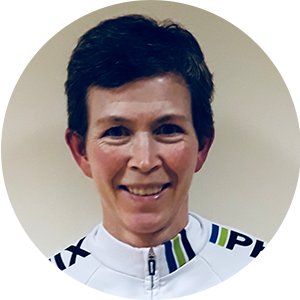 I started downhill mountain biking 10 years ago. After a season I changed to cross country mountain biking and spent next 3 to 4 years competing in the National league. At 45 I got my first road bike, joined Phoenix CC and have taken part in Ulster league and National league. But it's not just all about racing. I have fully embraced he social side of Phoenix cycling club and we have been to some great places with great friend both in Ireland and in Europe. I love riding my bike. I love riding my bike on a club spin, either getting a good lashing with a fast group, or out with the leisure group to enjoy the scenery and the coffee. I enjoy riding my bike on my own when I can focus on training or just clear my head, I even enjoy riding my bike on the rollers in the garage. But it doesn't matter what you do as long as you enjoy riding your bike.
Claire McIlwaine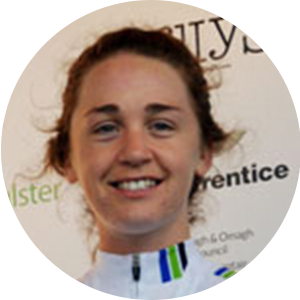 I took up cycling 6 years ago when I graduated from university and had no other means of transport to get to work. When I moved to Belfast I joined Phoenix and quickly got obsessed with cycling. I started off in the 'C' group but as my competitive side kicked in I moved up through the different level groups quite quickly. My first taste of racing was the mid-week interclub races. I then progressed to the open racing. When I started to have a bit of success Phoenix were great in providing me with some coaching, guidance and support at the races. If it was not for the encouragement and help the club provided, my cycling story would be a lot different. I trained and raced hard for 4 years but now I am currently enjoying the leisure and social side of the sport. I am currently the chairperson of Cycling Ulster Women's Commission, leading a dedicated team of people to promote and develop women's cycling in Ulster (2019).