How To Join
To join (or renew membership of) Phoenix Cycling Club follow the steps below:
Log on to CyclingIreland.ie
Select Membership and then Join Cycling Ireland and, after reading, scroll to the bottom of the page – http://www.cyclingireland.ie/page/membership/join-cycling-ireland
There are three types of membership available – leisure, competitive and cycling supporter – check out the Cycling Ireland website for more details.
– Competitive licences run for the calendar year from January to December. Renewal opens in November and your licence will be valid until the end of the following year.
– Leisure members may register or renew a licence at any time of the year. Any new member registering in 2019 will be given an expiry date of the 31st December 2019 regardless of when they register.
2019 membership rates are Cycling Ireland – £50 and Leisure Membership of Phoenix – £20.
Select the Join Now (new members) or Renew Today (returning members) button under the membership type most appropriate to you.
On the next page New Members will be invited to Sign Up.  Returning members need to Log In with their email address and password.
On the next page New Members must set up their profile page with some basic information – contact details, email, DOB etc. and set a password.  Once completed click Continue.
On the next page you will be asked about your preferences to receive communications. Select relevant options and click Continue.
The next page contains Terms of Use. After reading and selecting Accept click Finish.
At this point you will be asked to select Buy Membership. After selecting the relevant membership, you will be invited to choose the Province (Ulster) and the Cycling Club (Phoenix) to which you want to be affiliated. 
When invited to pay you will pay both the Cycling Ireland fee and Phoenix Cycling club fee.  You do not pay anything direct to Phoenix Cycling Club.
Cycling Ireland will send details of your membership application to Phoenix CC. Subject to approval by the club, Cycling Ireland will then issue a licence confirming your club membership and Licence Number which you can download from the site. You will need to show or quote this number when entering a Sportive, Race etc.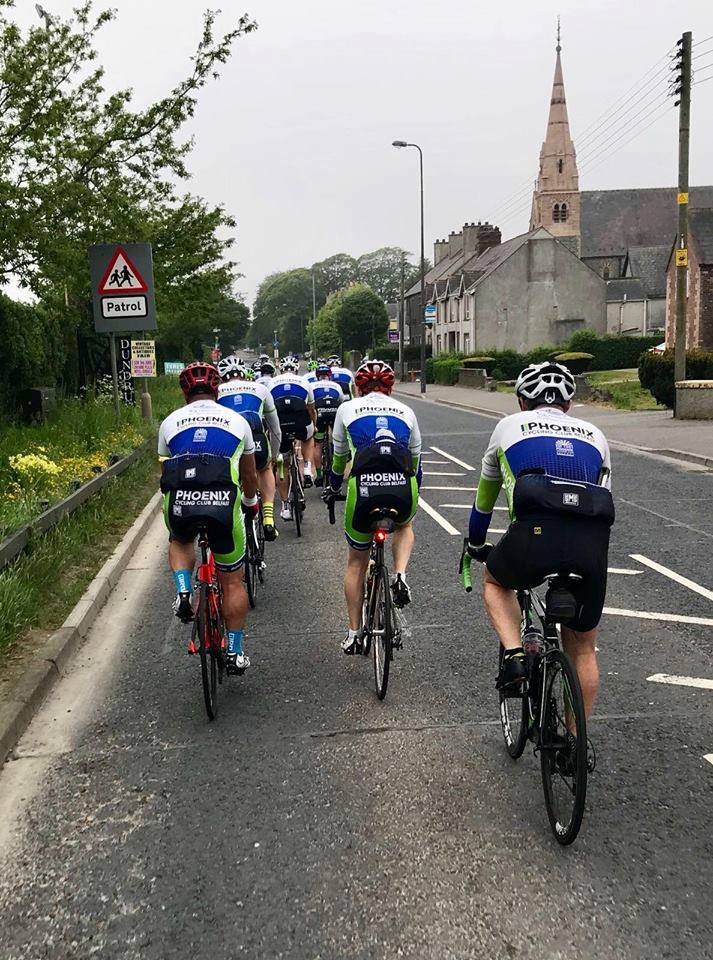 17th May 2019
by Jerry Staple