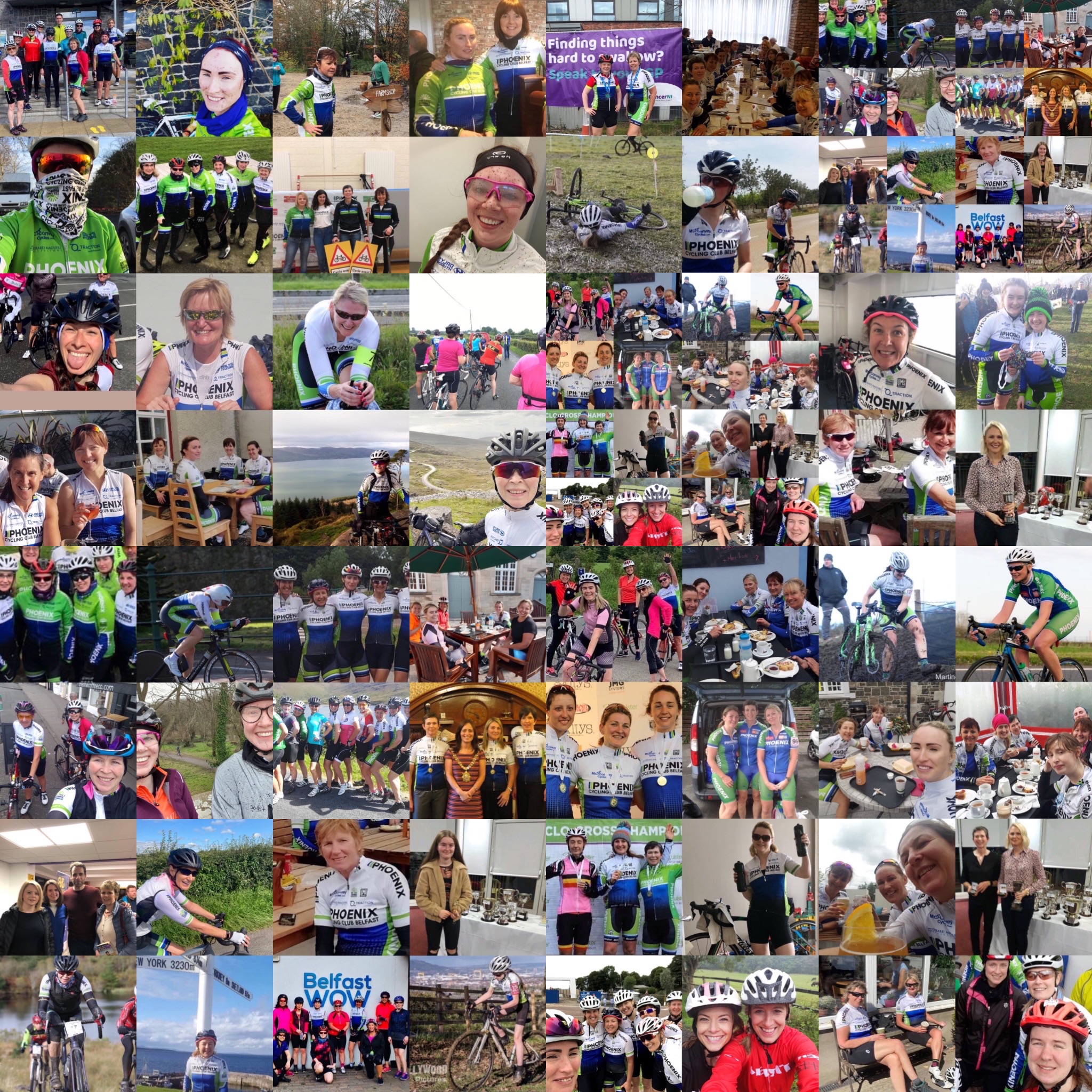 Come join the Phoenix women!
Not many cycling clubs can boast a strong female membership but here at Phoenix Cycling Club were are very fortunate to have just that. We're delighted to say that over the last few years the number of women members has increased and continues to do so.
We recognise that for many women there are thoughts, perceptions and barriers preventing them from taking up cycling or returning to it –
"I'm too slow to join a Cycling Club, I'll hold everyone up"
"I'm too old to join a Cycling Club, it's for the young and fit ones"
"I've never ridden in a group before"
"It's dangerous"
"I'm not wearing Lycra!"
"I don't have all the gear"
These thoughts/perceptions are very valid and many of our female cyclists, who now live and breathe cycling, didn't always have this love for the hobby. They started out with the same thoughts and barriers that may be putting you off.
So what makes us popular with women cyclists?
We understand that most women would like to cycle and are keen to improve their own health. We understand that not all cyclists are middle aged men in Lycra (MAMIL) and that women aren't just small men. We are continually signposting our female members to education, training and leisure opportunities and we have an array of female only social activities that help to forge new friendships and support systems.
We work closely with Cycling Ireland and in 2019 Phoenix CC was the only club in Belfast to offer the 'Women on Wheels' programme, which was a great success. In 2020 Phoenix Cycling Club became proud supporters of the '20×20 Charter' promising to support participation, coverage and attendance of girls and women in sport and appointed 2 members to be 20×20 Champions. With 3 female members serving on the Club Committee and over 50 women in the club we are passionate about narrowing the gender gap and inspiring more women to become regular riders at any level.
At Phoenix Cycling Club there is a group to suit all abilities, from beginners through to racers, there is something for everyone!
You don't need the latest gadgets or expensive kit. You just need a bike, a few bits and bobs, and a thirst for fun!!
All our groups are kept to a safe size and have a ride leader who will help perfect your group riding skills whilst ensuring you stay safe and get the support and encouragement you need to build up confidence on the road.
Everyone knows cycling offers a whole host of physical, mental and social benefits as well as being a driving force to empowering women to take their space, be visible and be confident.
If you are interested in joining the club or would like more information just send us a message and we'll get back to you.
Looking forward to hearing from you!
3rd February 2021
by Peter Brown