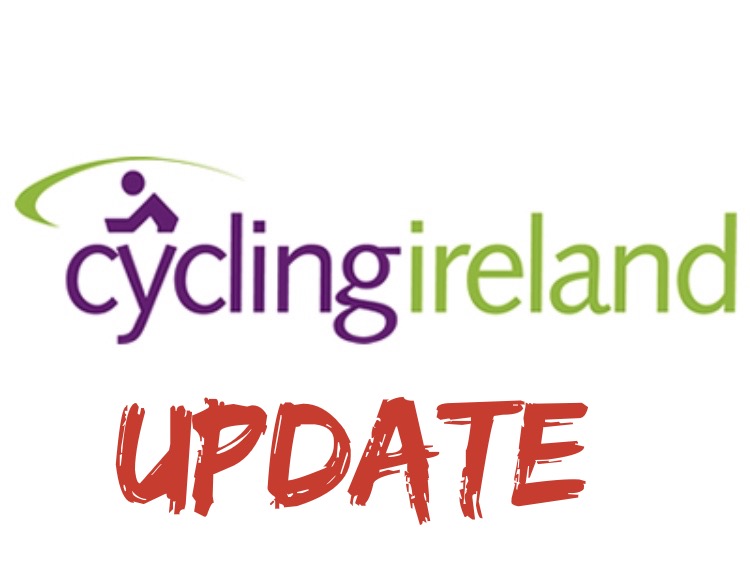 Cycling Ireland extends postponement of events.
25 March 2020
Following the latest Government announcement in relation to Coronavirus (Covid-19), Cycling Ireland wishes to advise members of the cycling community that the postponement of all Cycling Ireland approved events and activities is to be extended up to and including May 5th. Members of the cycling community are asked to continue to comply with guidelines on physical exercise within their locality. The announcement impacts the following National Championship events:
25th April – Paracycling Track National Championships
26th April – Paracycling Road National Championships
In addition, the Cycling Ireland Junior Track National Championships scheduled for May 9th and the Road and Time Trial National Championships due to take place between the 18th and 21st June are to be postponed. The UCI today announced the rescheduling of the Road National Championships, organised by National Federations, with a provisional date set for 22-23 August. The hosting of National Championship events will be subject to guidelines set out by government and the easing of restrictions currently in place.
Cycling Ireland remains in close contact with the relevant authorities and a revised events calendar will be published at the earliest opportunity.
Thank you for your understanding and patience as we navigate the uncertainty surrounding a return to competition.
.
.
25th March 2020
by Peter Brown