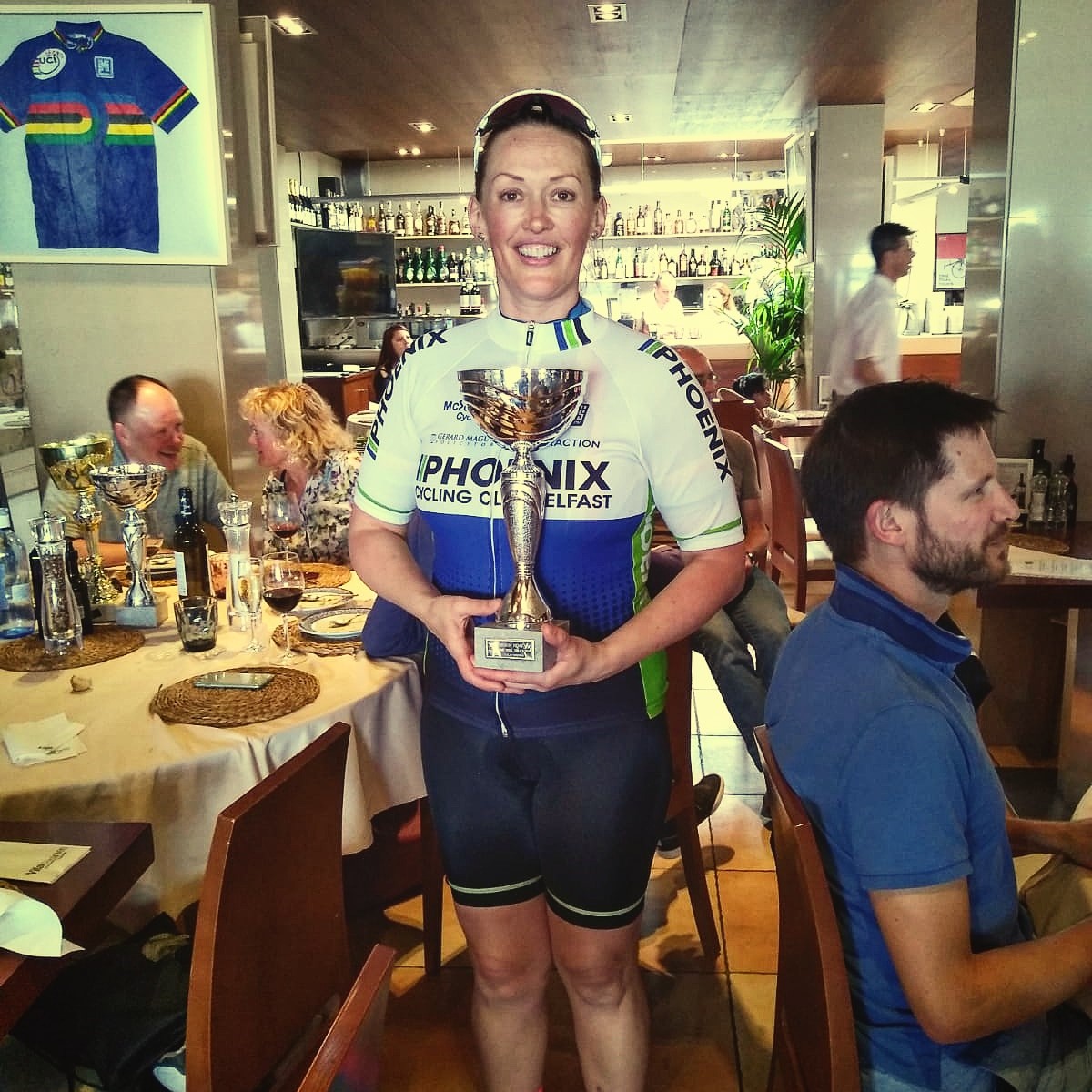 Mary's Travels
Gran Fondo Colnago – Desanzano del Garda,Italy , 3-8th April.
Tolo's TT – Peurto Pollensa, Majorca, 14th April.
I  recently set off for four days training around Lake Garda, culminating in completing the Gran Fondo Colnago on the fifth day.
The weather in the days leading up to the Fondo were nothing short of biblical, at one stage I felt like I was in the swimming pool training, but on the last day it cleared up to be a reasonable day. The training was exceptionally hard but I knew it would be all worthwhile, right?
The course itself was 145km and consisted of 2130m climbing with over 4000 competitors. Apparently there were four main climbs in the route but after the first climb it was all climbing in my book, even while descending there was a headwind trying to stall me on the way down!
Although it was very picturesque it was one of the more difficult continental challenges I have completed, and I'm glad to tick it off the list.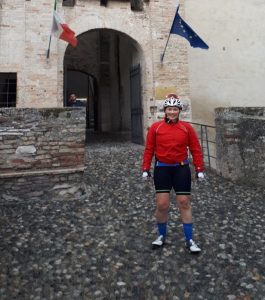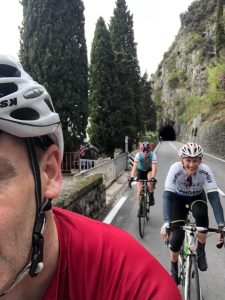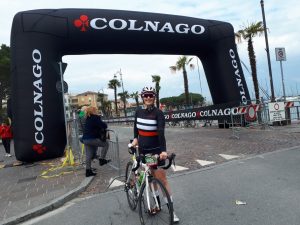 I transferred from Italy to Majorca with the road bike to met 'Kool and the gang' at the Stuart Hall base at Puerto Pollensa. Got the bike built up the night I arrived and after a thunder storm cleared the next morning it was off again. I went out in a group with the Chairwoman and we led the group for the day –surely we will qualify for a job there next year !
The next two days consisted of spins to get my lunch while everyone else was knocking their pans in up the Puig and Sa Calobra – been there, done that!
Race day arrived and although there were things I should have done for the Time Trial i.e. get aero bars on, recce the route I needed a rest at this stage. I rocked up to the start line, seen the competition and knew I just had to be on the rivet from the off! The course is challenging, one definitely not suited to me with three large hills on the back section and a crosswind it was going to be full gas and suffer as much as I could on this part. Jack Corken gave me a push off and away I went up the coast road in a cross/ tailwind. My Garmin didn't charge right the night before so I wasn't really sure where the finish was but left it all out on the road so was happy enough to get finished.
When I arrived at the prize giving I was pleasantly surprised to come second Female and was just beaten by eight seconds. I hadn't been feeling my best on the day leading up to the TT but if I hadn't of done it I would never heard the end of it from Brendan McCartan, so that was a relief in itself!
Always nice to bring a trophy home!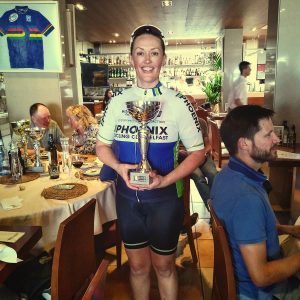 30th April 2019
by Peter Brown