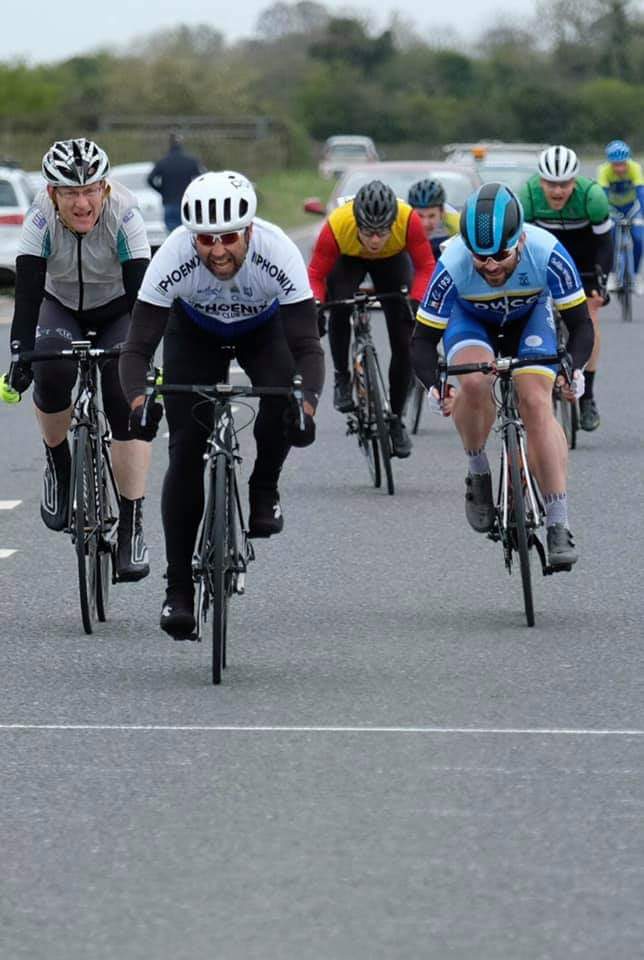 Michael Green Comes Good at Coombes Connor Memorial
Drogheda Wheelers , Sunday 14th May 2019
Not the best prep for a race as I'd just returned from Vegas the previous evening with bugger all sleep. Anyway quick assembly of the bike (yea it came to Vegas too!) & off to bed.
Knew the weather was to be windy but dry. I'd turned out it was absolutely Baltic too. I knew the course from last year, rolling hills but pretty flat in real terms. However the wind would be the enemy as its exposed.
Legs felt half decent in the warm up. So far so good.
5k neutralised down the substantial hill from Bellewstown onto the circuit to a rolling start. Pretty much knew straight away I was on a good leg day so plan was energy conservation, drink & take a shot bloc each lap. Watch for dangerous moves as i knew with the wind a break would go.
For those who don't know Colm Bracken & John Priest they've been prolific winners for 30 years (100's between them) so as soon as they went up the road so was I.
True to form about half distance Bracken went up the road with 3 others in a xwind section. They had about 10 secs. I jumped across on my own. Full gas effort.
Soon another 7-8 joined us. Next 10-15 min only 5 of us road hard to establish a gap of about 40s, the others not riding didn't concern me as they were swinging off the back anyway. Hard work done of getting the gap we just needed to maintain. It hovered around 40-70s & by that time there were 8 left up the road. At the bell i was pretty confident we were gone for the day so now to think of the last lap. Did my share of turns, no more than needed & no heroics. Remember energy conservation! Few of the guys doing big pulls, fill your boots lads.
Last 4k strong Xheadwind. Did one last turn to keep me honest with a bitta glass cranking. Last 3k sat on, stuck to Brackens wheel as he's the danger man. Another Dub CC guy with a trackie look bout him but i stuck to my plan.
Last K 2 stupid jumps by 2 guys were covered (not by me) so last 500m 3rd wheel, block headwind. I knew to go on the left (sheltered side) & late (max 150m). Bracken jumped with about 250m to go (way too early), I was stuck to his wheel & passed him fairly comfortably for the win. 🙂
16th April 2019
by Peter Brown