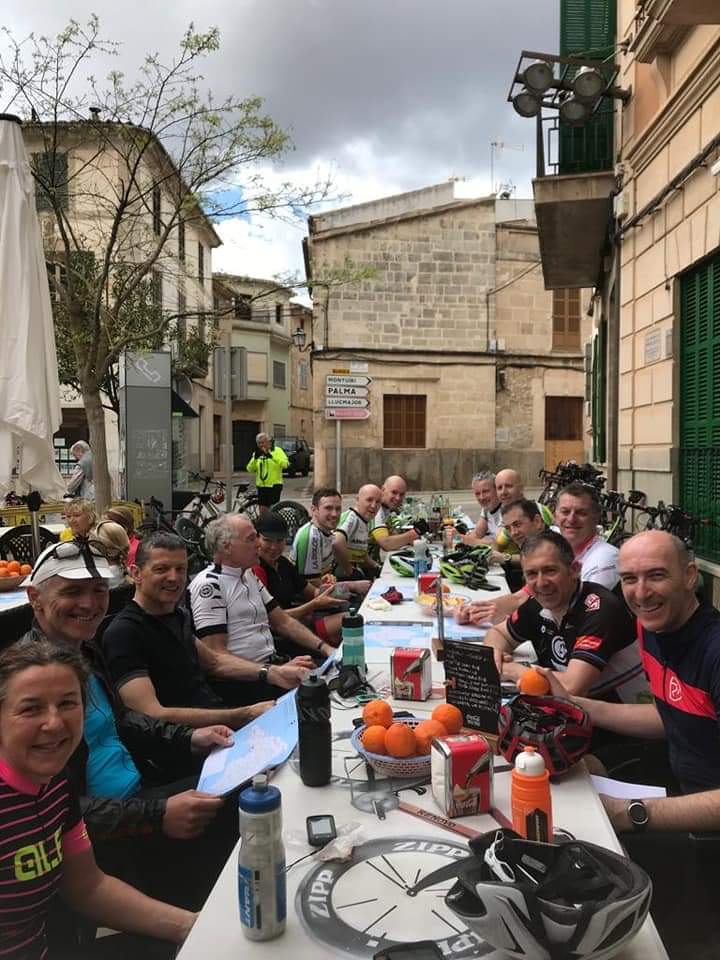 Phoenix Annual Trip to Sunnier Climbs
As many of you will be aware, "The Phoenix" does spread its wings occasionally and venture beyond good old Northern Ireland. Twenty four Phoenix members have just returned from another excellent trip to Majorca. Once again Andy Rooke did a great job of getting us all organised and signed up for the trip during the dark days of winter 2018. We decided to stick with our usual format of booking with Stuart Hall Cycles based at  the Playa Mar, in Puerto Pollensa.
Although the majority of the group are B2 pace, this year we were joined by 5 of the B1 group and several As. Whilst it was great to do a couple of runs with nearly all Phoenix members together, being signed up with Stuart Hall gave us at least 5 different route/speed options each day. With our mash up ranging from an Ironman in training to the walking wounded this allowed everyone to find a run that suited each day.
Whilst this was my seventh cycling trip to Majorca, Barney is a veteran of over 16 trips; Andy, Tommy, Barbara and Julie probably aren't far behind. Each year before the trip I think it will never be as good as the previous year and maybe I should stop going.  Since I am seriously addicted with   FOMO ( fear of missing out) I keep going and have never been disappointed. Each year is a bit different but they have all been great with amazing cycling routes in the company of friends old and new. It is always good to have a few Phoenix Majorca trip first timers along and see them enjoy it as much as the regulars. Our "virgins" Liam, Paul, Alan, Nigel and Dianne certainly seemed to fully embrace all aspects of the trip and have a great time.
As with all cycling trips there were thrills and spills ( nothing serious), PBs, dark place moments, sweaty lycra pints and enough almond cake and cheesecake to choke a donkey. However in the interests of sticking to the old adage "what goes on tour stays on tour" as oppose to the updated version " what goes on tour goes straight onto social media" I will stick to  general themes to protect the innocent ( or is that the guilty????)
Although the weather wasn't quite as good as usual, it was decidedly nippy in the mornings and evenings, most of the group managed completely rain free runs all week. For those who arrived out on Saturday afternoon the first ride consisted of a very social 13 miles to the beautiful beach at Cala St Vincent. This works well as a test run for reassembled bikes and hire bikes. Definitely better than finding your headset comes off descending on a tight hairpin bend.
Throughout the week club members were able to take part in many of the iconic Majorcan climbs such as Sa Calobra, Puig Major, Cap Formentor, the Orient and numerous monasteries that are always at the top of big hills! Some tried them for the first time, some revisited old favourites whilst others decided to leave a few challenges for next time.
Ranging from the picturesque inland lanes with orange blossom scents to the stunning lighthouse climb at Cap Formentor it is hard to beat cycling these Majorcan roads with your buddies in the sun ( albeit with arm warmers, knee warmers, a gilet and cape on occasions). It sure beats Ballinderry and the lovely Lurgan.
Thanks to the whole group who contributed to making it such a wonderful trip. Bring on Majorca 2020!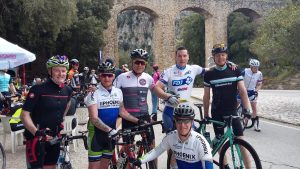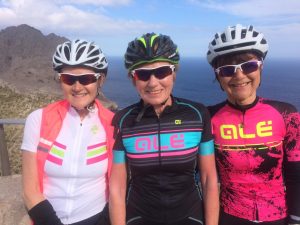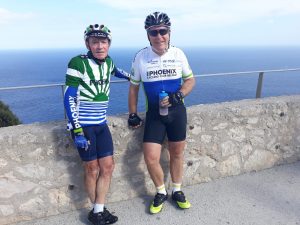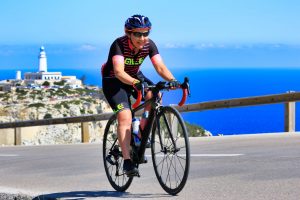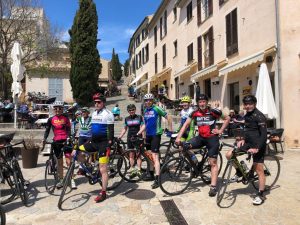 17th April 2019
by Peter Brown