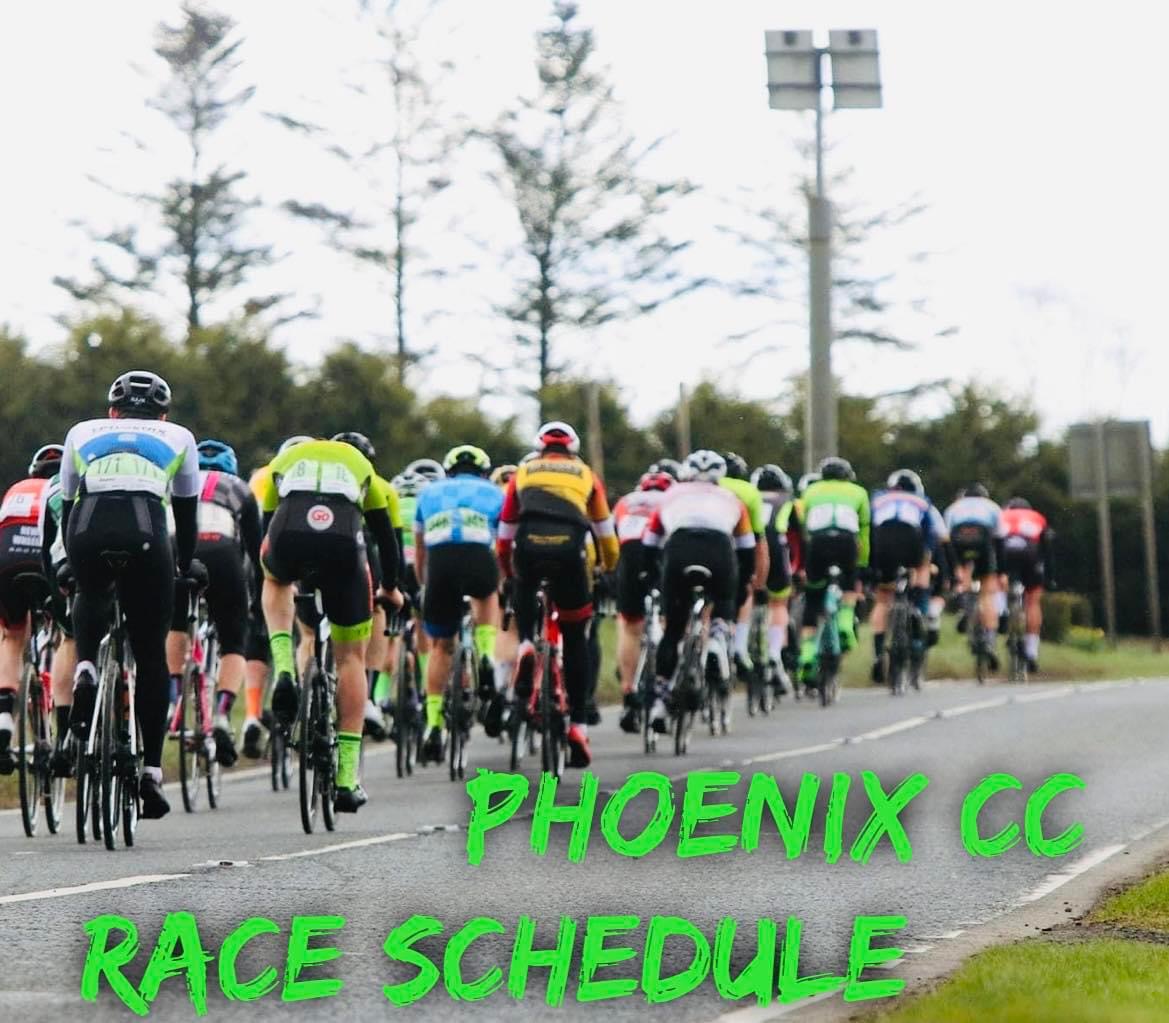 Phoenix CC Open and League Race Calendar 2023
Okay folks, get your diary out!
RACES ARE OPEN TO ALL
NO CLUB RESTRICTIONS APPLY
For all you racers, here is the schedule for this years club racing. Some issues are still being worked out and more details will be released when finalised. A big thanks to the Race Committee for making this happen.
If there are any questions feel free to message us via Facebook and remember "You gotta be in it to win it"🥇
All participants will be required to marshal.
Phoenix GP 5/03/23 Start Time 10am
Bobby Crilly 11/06/23

More details to follow.
Race distances are TBC
https://www.strava.com/routes/622031?v2=true
League
The league will consist of 2 TTs and 10 RRs.
TT 01 Nutts Corner 18-04-2023
Race 01 Annahilt 25-04-2023
Race 02 Ballyhill 09-05-2023
Race 03 The Maze 23-05-2023
Race 04 Lylehill 30-05-2023
TT 02 TBC 13-06-2023
Race 05 Nutts Corner 27-06-2023
Race 06 Annahilt 18-07-2023
Race 07 Ballyhill 25-07-2023
Race 08 The Maze 08-08-2023
Race 09 Lylehill 22-08-2023
Club Champs –
Vets and Ladies 29-08-2023
Seniors 31-08-2023
Hill Climb Location TBC 05-09-2023
All races will start at 7pm
All races will be handicapped
TTs will be handicapped with riders on road bikes (as defined by eligible to be rode in open RRs) being given a % off their time. Times will be given as actual and adjusted times for those wanting to know their real pace.
Strava Routes –
Ballyhill – https://www.strava.com/routes/2693577?v2=true
The Maze – https://www.strava.com/routes/2868526?v2=true
Lylehill – https://www.strava.com/routes/774153?v2=true
18th January 2023
by Peter Brown