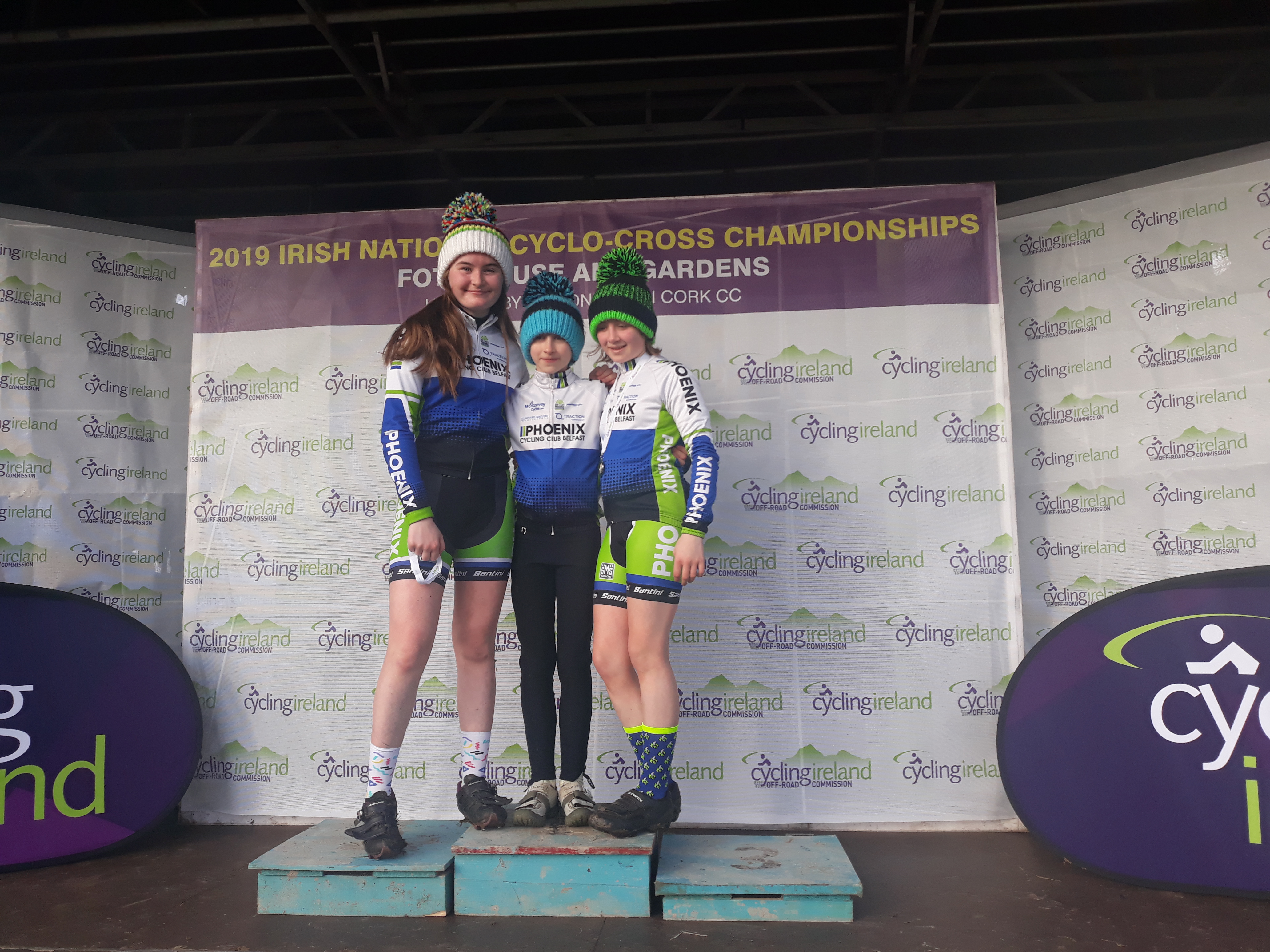 Results from 2019 Cycling Ireland CX Champs at Fota Island, Cork
This year the CX Championship was being hosted by   De Ronde van Cork,the weekend racing  was split across 2 days , the youth races and support races took place on the Saturday and Senior races on the Sunday, it was a long drive to take part but in the end it was worth it when you come home with medals .
For the youth races we had Lucy Brown and Cara Moffitt entered for the under 14 competition both these girls have participated all season together and each has helped each other around all the courses . We left Belfast on Friday for the road trip with each of them ready for the journey, at this stage the main priority was not " do we have our bikes and Club kit ", it was do we have enough Harry Potter DVD's and sweets for the journey , they were ready to make a road trip of it !
On the Saturday morning the course was pretty dry and a large crowd of spectators enjoyed the racing and hospitality at Fota House
We arrived at the course around 9:00 , as Cara's Sister Tori was competing in the Under 12 Support Race which started at 10:00, in which  she would eventually finish 3rd .
After getting the bikes ready the girls proceed to complete a few practice laps to view the course but to also get a feeling for going up and over the bridge which must have been a monumental task to build, " Giving Smoff some ideas for Phoenix CX at Lady Dixon this year" .
The girls where to complete 3 laps of the full course. At the start it was very nervous affair" have to day from the parents not the riders ) and we all wanted the girls to have a good race and most of all to enjoy themselves. The under 14/under 16 girls all started together and in total 14 girls came to the start line, the under 16's going off first 1 minute ahead of the under 14's, The girls rode together for the first lap which enabled them to pull a gap on the other riders in their category and then they rode they own race it wasn't long before Cara and Lucy were in the mix of the back markers in the  Under 16's group.
Eventually both of them would finish the race in 2nd Place for Cara and 3rd Place for Lucy, what an achievement for both of them and the whole Phoenix Club.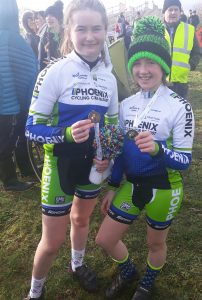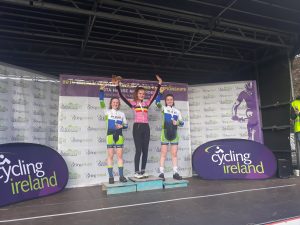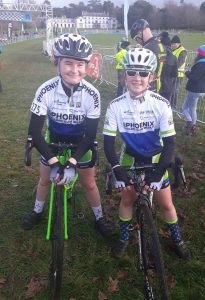 Day 2 of the 2019 Irish National Cyclo-cross Championships saw great racing across the four races – Junior men, Masters (M40, M50 and M60), Women and Senior Men
Report to follow
21st January 2019
by Peter Brown