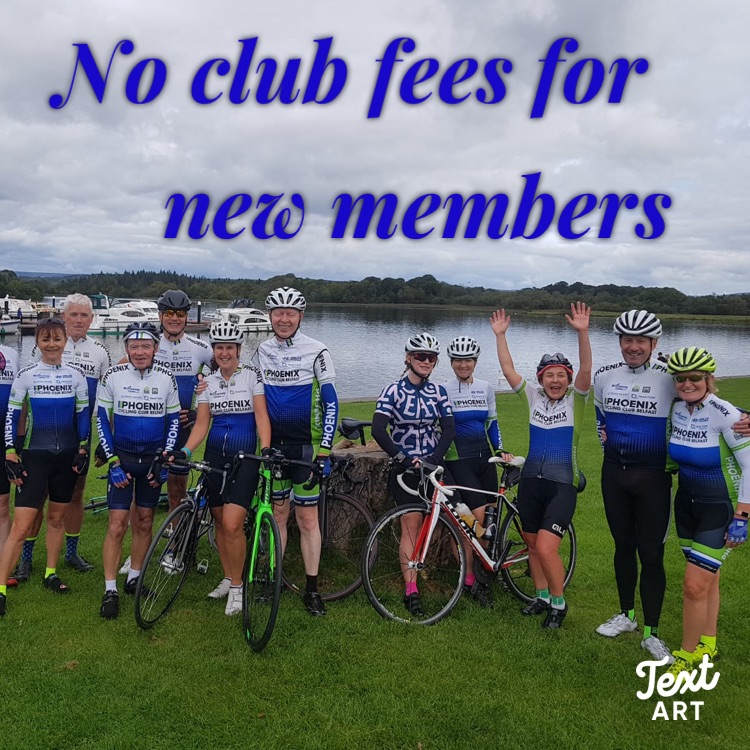 The perfect time to join Phoenix Cycling Club
Have you thought about joining a Cycling Club?
Do you worry that you're too slow or unfit?
Well Phoenix Cycling Club has groups to suit all abilities, from beginners right through to racers. Phoenix CC also has a large volume of women in the club and a dedicated team to support and help develop women's cycling. We are proud supporters of the 20×20 Charter and have two dedicated 20×20 Champions to encouraging and promote women in sport. After all, if you can't see it, you can't be it!
Until the 31st of March 2021 Phoenix Cycling Club are waiving their club fees (£20) for all new and renewing members who join via Cycling Ireland. Cycling is a fantastic way to relieve stress, improve physical and mental health as well as make new friends and discover new places.
If you have any questions just drop us a message and we'll get back to you as soon as we can. You won't regret it
(As club fees are not made directly to the club new members must pay the club fees on the Cycling Ireland website and then request a refund from Phoenix CC)
1st February 2021
by Peter Brown