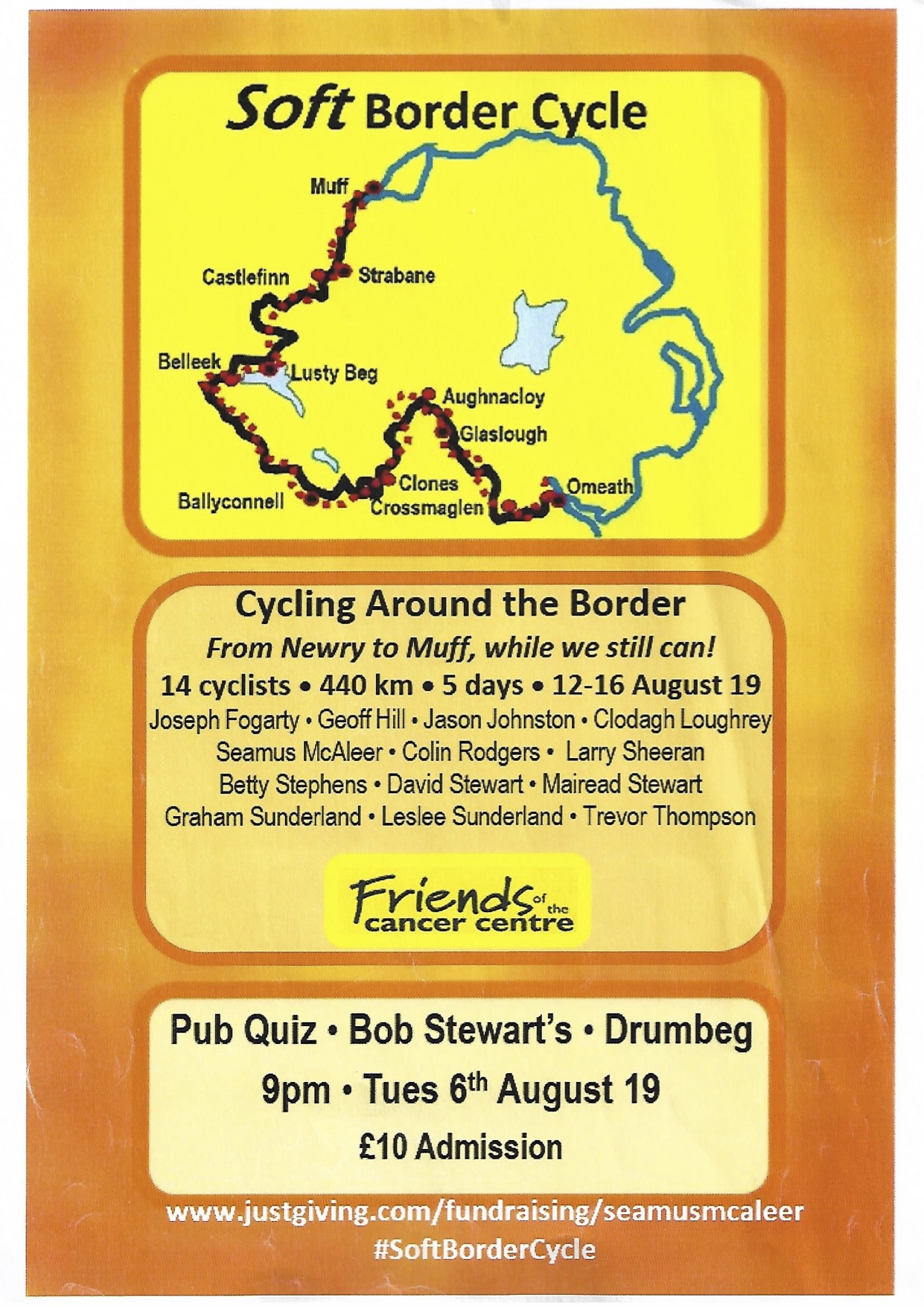 The Soft Border Cycle – Charity Fundraiser
A group of 12 hardy souls including Phoenix CC Club Members Larry Sheeran and Seamus McAleer are doing a charity cycle, "The Soft Border Cycle" to raise money for a fantastic cause – Friends of the Cancer Centre.
The group also includes patients and staff, who really value the role of the Friends and want to put something back in.
They plan to cycle the entire length of the Border around Nothern Ireland, Doing 440km in 5 days from 12th to 16th of August 2019!
The Club would like wish each of them the very best in their endeavour.
Donations can be made at the link below, please support this fantastic cause.
www.justgiving.com/fundraising/seamusmcaleer
Please note there is also a Charity Pub Quiz to raise donations for this event. Tuesday 6th of August 9pm at Bob Stewarts Lambeg. £10 Admission
26th July 2019
by Jerry Staple